The LOBSTR wallet is a great private stellar wallet that will take different cryptocurrencies. The main difference is you have to add your crypto of choice first as an asset. So you have to check you add the correct asset first.
As we move into the QFS, Quantum computing and the ISO 20022 messaging system which will run on the Stella network, Stella wallets will be the best place to store your XRP and XLM.
I created this step-by-step guide to buying XRP on Crypto com. I then started receiving follow-up questions on Twitter about how to transfer to a store in a safe wallet like their Lobstr wallet.
Before you can receive anything in your LOBSTR wallet you must first register and create a stellar wallet by buying some XLM Stellar tokens. Once you have an active wallet, you need to set up asset wallets to receive whatever you want to send.
Setting XRP as Asset in LOBSTR Wallet
---
Step 1: Open up your LOBSTR app on your phone. On the main screen Click the three dash menu button.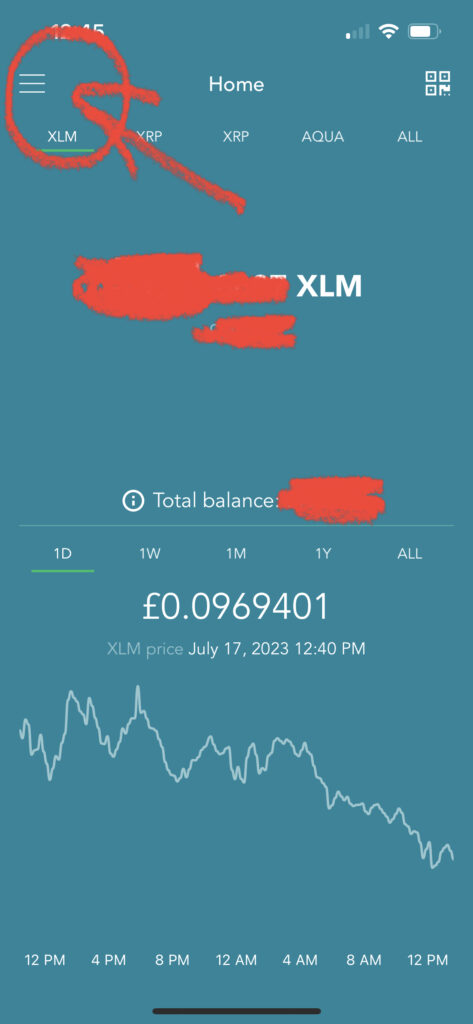 Step 2: The menu opens up and you can now see the rest of the menu. You will see Assets halfway down. Click 'Assets'.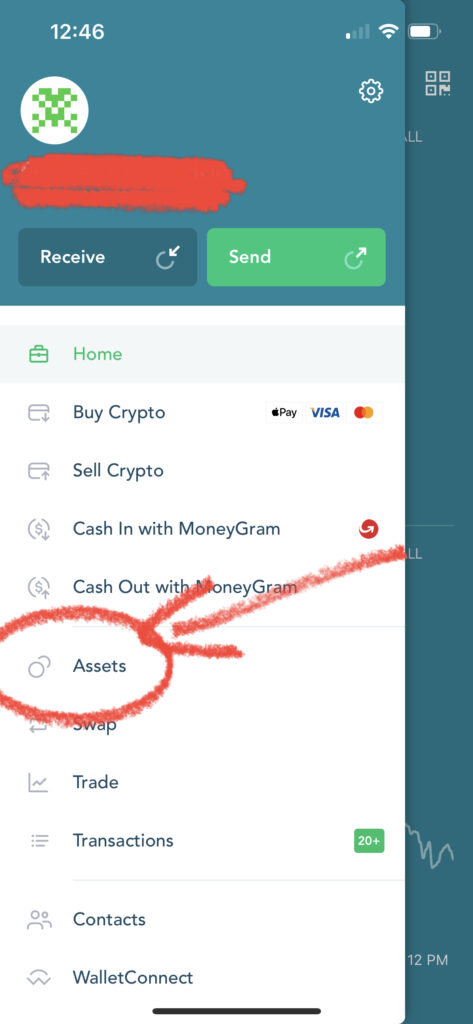 Step 3: Once you are in the Assets section, this would normally show you all your assets in your LOBSTR wallet. Initially, it will just show the default wallet which is XLM.
To add XRP first you need to click the '+' button.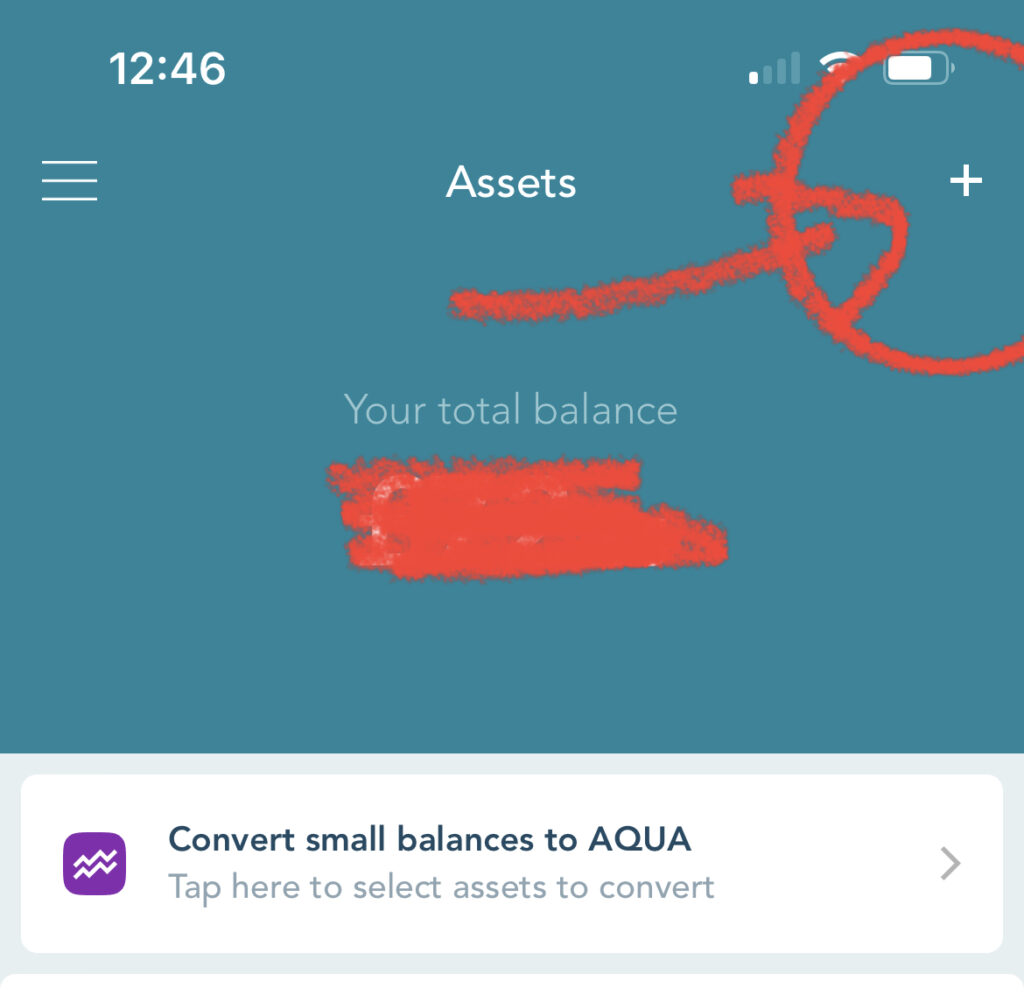 ---
Step 4: Then it will see a search box at the top.
When you type 'XRP' in the search box you will see all the available assets with XRP in the title.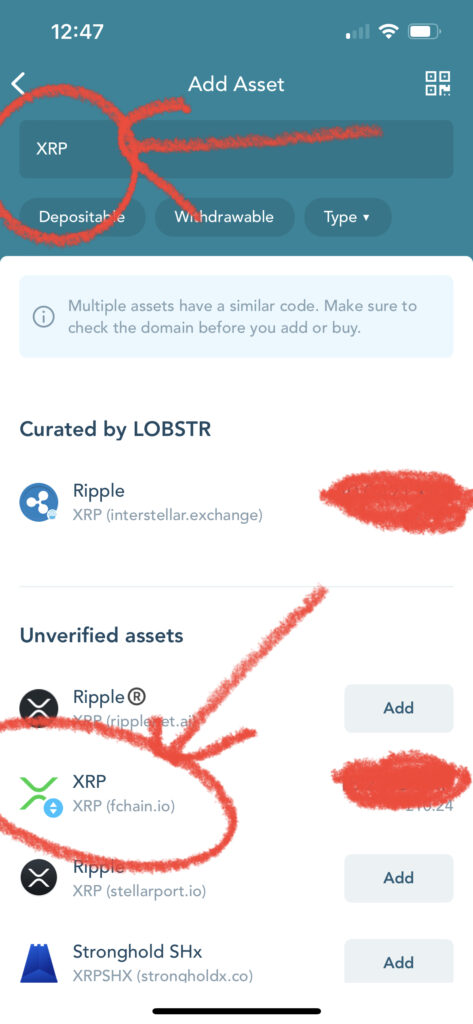 Step 5: You will see a whole list appear but there is only one you need to add to be able to receive XRP from all other wallets.
Look for the XRP asset by fchain.io as this is the XRP that is on all the exchanges and assets,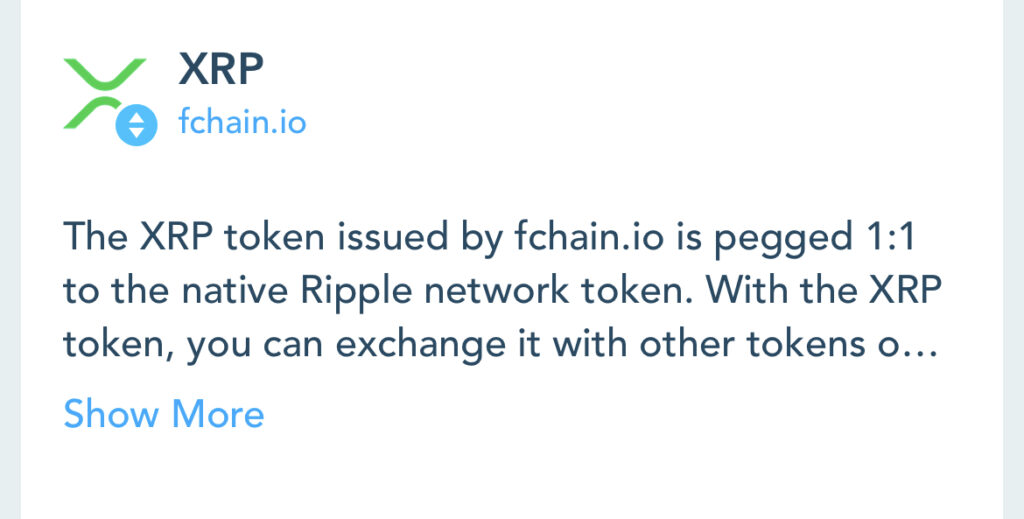 You will see an add button to the right of it. Like you can see in the previous image.
Just click the 'Add' button.
You have now added XRP to your assets list!
Now go again to 'Menu' and then 'Assets' again to see it.
Step 6: Now you have added XRP, when you now click on XRP in your Assets menu you will see a 'Deposit XRP' button appear.
Click 'Deposit XRP' and you'll see the wallet addresses that you need.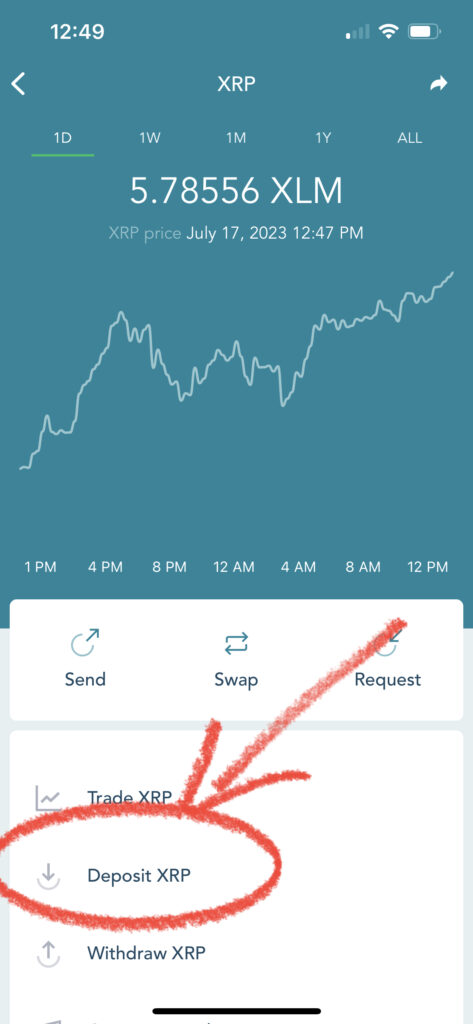 ---
Step 7: With XRP you will have an Address and a Deposit Tag.
You need both of these to send any XRP to your LOBSTR Wallet.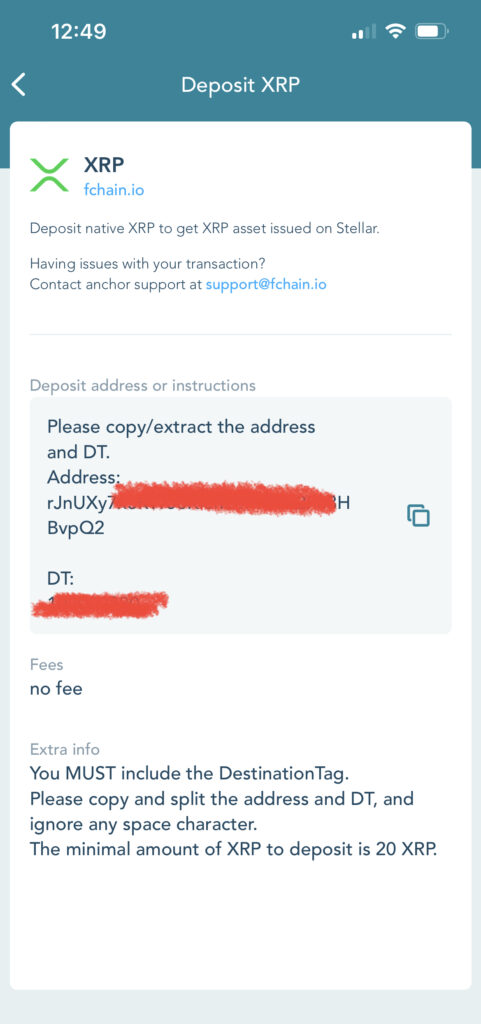 Step 8: My advice to make sure you copy this accurately is to press on this information and this automatically copies all this information but it's all together.
So I would paste this into a notepad on your phone or something.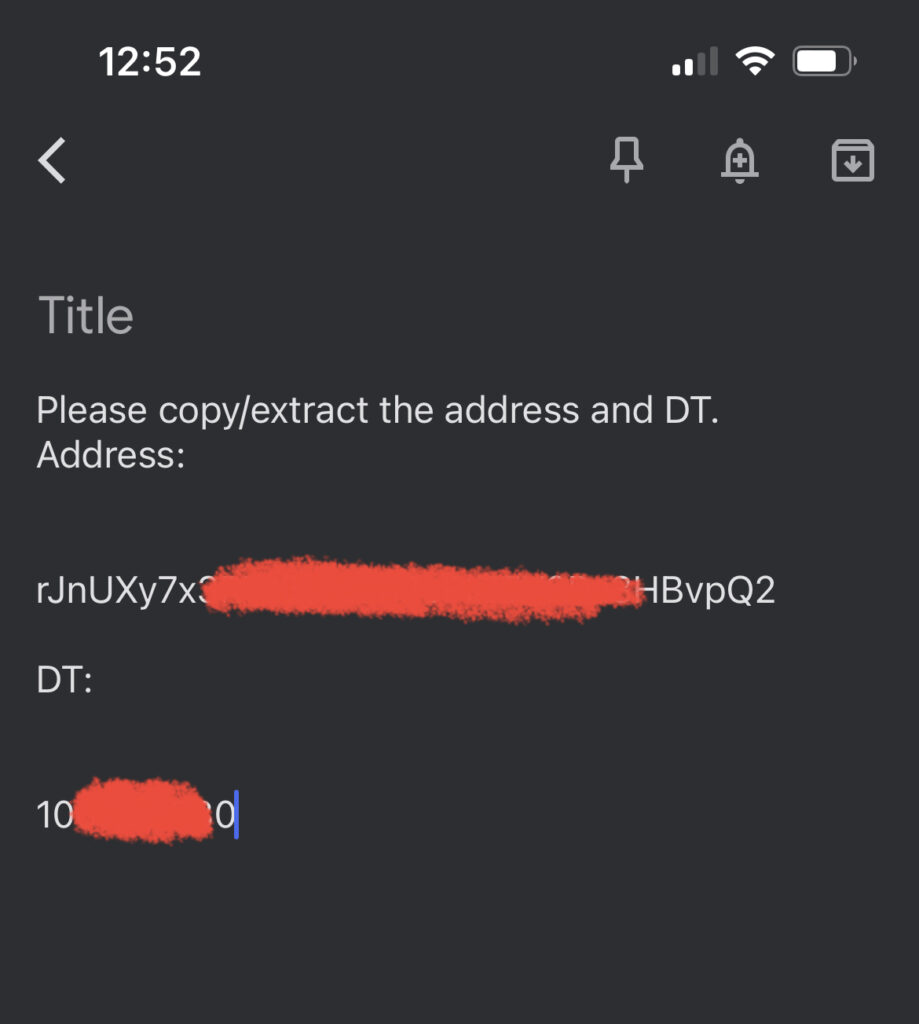 Step 9: Now you have all the information you need.
You can now individually copy the separate codes you need.
You now just go to the app you are sending your XRP to LOBSTR from. Click withdraw and it will ask you for the XRP Wallet Address and Deposit Tag of the wallet you're sending your XRP.
You can now copy and paste your address into your address box on the app you're sending your XRP from.
And you can copy and paste your deposit tag into the deposit Tag box on the app you're sending your XRP from.
Then confirm and send.
Tips
---
A major tip that I use is to make sure you always paste in the correct codes. Is to double check after pasting each code, the first 4 or 5 digits at the beginning and the last 4 to 5 digits. This saves you from double-checking every digit and its alpha-numeric. As long as the first 5 digits and the last 5 digits are exact then you know you have copied the correct code. It just makes it easier.
So for example in the example above I would check…
The first 4 digits rJnUX……. and the last 5 …….BvpQ2 to make sure I've pasted it correctly.
Great work, you have just learnt how to add XRP to LOBSTR as an Asset
Now you can send your XRP to LOBSTR as you keep buying more!
Golden Rule with Crypto – Never Keep All Your eggs in one basket!
So try to spread your Crypto across different private wallets if you can.
---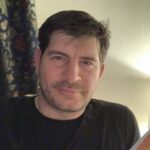 Hi, I'm Graham Hodsdon. I hope you find this step-by-step on How to add XRP as an asset in LOBSTR useful. I find doing easy step by steps helps everyone learn how to do things without worrying about if they are doing it wrong at all. Over the years this is how I've helped loads of friends and family learn how to work with Crypto.
Help me help others by sharing this on your social media if you found it helpful and also leave a comment below so I know you found it useful. Thanks in advance and if you need any help with anything I'm always here to support the collective.